What is Handshake?
BYU works with Handshake to help employers connect with students through job postings, employer events, campus events, club partnerships and more.
Handshake makes it easy to connect with BYU students. After setting up an account, you will be able to...
Post positions
Create virtual interviews
Host virtual events
Register for Career Fairs and Info Sessions
View or download the BYU Handshake Guidebook below for detailed information.

employer-handshake-guide (dragged)/employer-handshake-guide (dragged)-1.png
employer-handshake-guide (dragged)/employer-handshake-guide (dragged) 2-1.png
employer-handshake-guide (dragged)/employer-handshake-guide (dragged) 3-1.png
employer-handshake-guide (dragged)/employer-handshake-guide (dragged) 4-1.png
employer-handshake-guide (dragged)/employer-handshake-guide (dragged) 5-1.png
employer-handshake-guide (dragged)/employer-handshake-guide (dragged) 6-1.png
employer-handshake-guide (dragged)/employer-handshake-guide (dragged) 7-1.png
employer-handshake-guide (dragged)/employer-handshake-guide (dragged) 8-1.png
employer-handshake-guide (dragged)/employer-handshake-guide (dragged) 9-1.png
employer-handshake-guide (dragged)/employer-handshake-guide (dragged) 10-1.png
employer-handshake-guide (dragged)/employer-handshake-guide (dragged) 11-1.png
employer-handshake-guide (dragged)/employer-handshake-guide (dragged) 12-1.png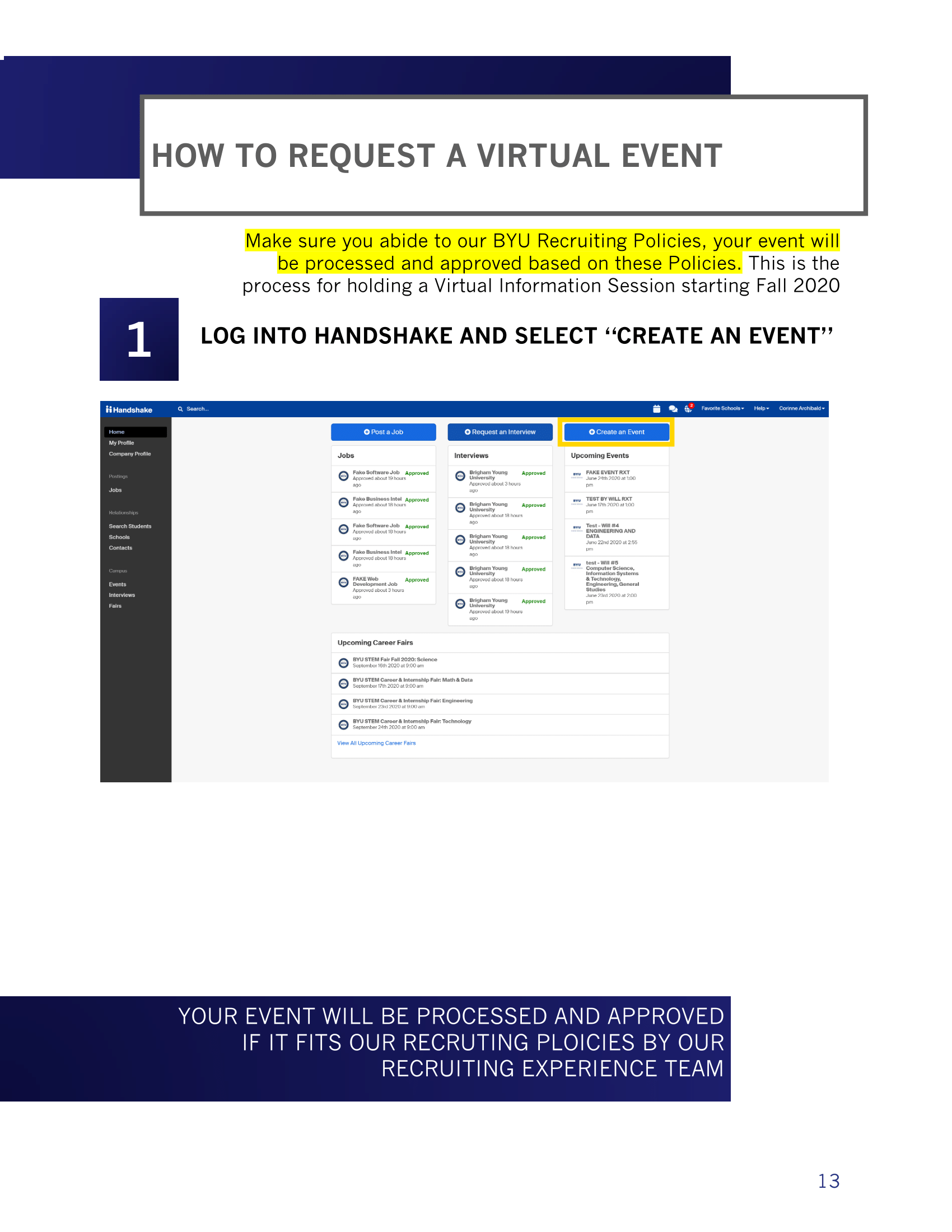 employer-handshake-guide (dragged)/employer-handshake-guide (dragged) 13-1.png
employer-handshake-guide (dragged)/employer-handshake-guide (dragged) 14-1.png
employer-handshake-guide (dragged)/employer-handshake-guide (dragged) 15-1.png
employer-handshake-guide (dragged)/employer-handshake-guide (dragged) 16-1.png